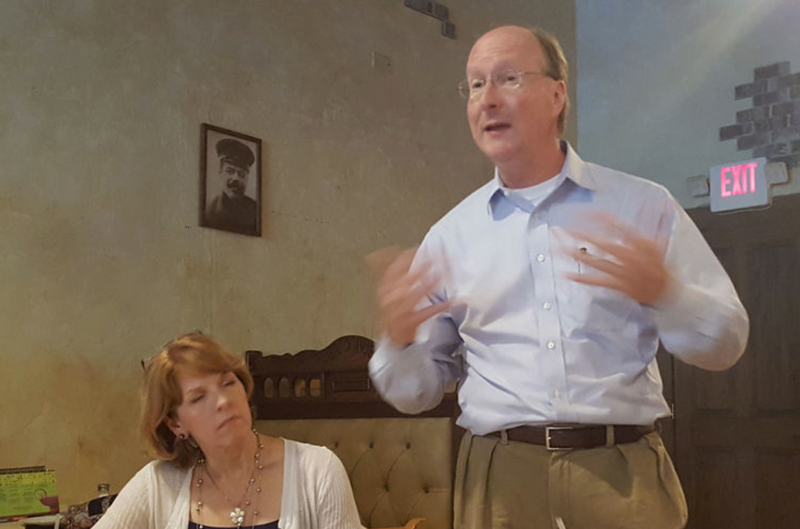 Jessie's Well brings clean water to 10,000
BANNER ELK — In 2008, a teenage girl named Jessie Garren wrote excitedly about an upcoming mission trip she and her youth group would be taking to the Dominican Republic.
"I also feel that God has something else planned for me when we get to the Dominican Republic," she wrote. "God is such an amazing God and it's going to be incredible to see what His work is going to do when we get down there."
Although Jessie had been diagnosed a few months earlier with a rare form of cancer, she still had a powerful desire to go on the trip to help others and show God's love. Sadly, she could not go with her friends to the Dominican Republic. Yet in an April 2008 journal entry, her faith remained unwaivered.
"As many of you know, I was not able to go on my youth group's mission trip to the Dominican Republic," she wrote. "At first I was pretty upset. I had so looked forward to going on the trip and doing work for God… But, as always, God has a plan for everything!"
Jessie was more right than she could ever have known. Although she passed away from her illness in September of 2008, Jessie's legacy is now being felt by thousands in the Dominican Republic who now have access to clean drinking water through the Jessie's Well Foundation.
When Kit and Marilyn Garren lost their daughter nearly eight years ago, they were filled with a desire to do something in the young woman's memory. On May 12, the couple shared the beautiful story that unfolded from their tragic loss with members of the Avery County Rotary Club.
Beginning with a small group of family members, the Garrens began raising money in 2009 on special occasions to do something in Jessie's honor. After years of raising money, the Garrens found a partner in Compassion International, a Christian outreach organization based in Colorado.
With the help of Compassion International, the Garrens were able to determine and plan a site for a reverse-osmosis water purification center in Villa Gonzalez, D.R. The site was dedicated on March 1, 2014.
With their first site open, Jessie's Well worked with Compassion International to provide education on the benefits of clean water for people in the D.R. Each site is managed by a local church. Individuals can purchase the water at wholesale prices and provide their communities with drinking water at well below market value.
A five-gallon jug of water can sell for $1.50 in the marketplace, with household income sometimes only amounting to $1 per day. Through Jessie's Well, locals can sell the same jug to their neighbor for 25 cents, generating up to $5 per day in household income for those selling the water.
But the Garrens did not stop there. With a second plant dedicated last year, Kit and Marilyn embarked on a 3,458-mile bicycle sojourn from Seattle to Jacksonville, Fla. With Marilyn behind the wheel of an RV and Kit on a bike, the couple traveled the country spreading Jessie's story far and wide.
Today, the Garrens have secured funding for five more plants, with an ultimate goal of establishing 24. The Garrens estimate that the between two online and the five to come, the project could easily provide more than 10,000 people with clean water.
Jessie's legacy lives on in a powerful way today. With her strong faith and passion for helping others, it would seem as though there was a greater plan in store for Jessie Garren than she could have ever imagined.